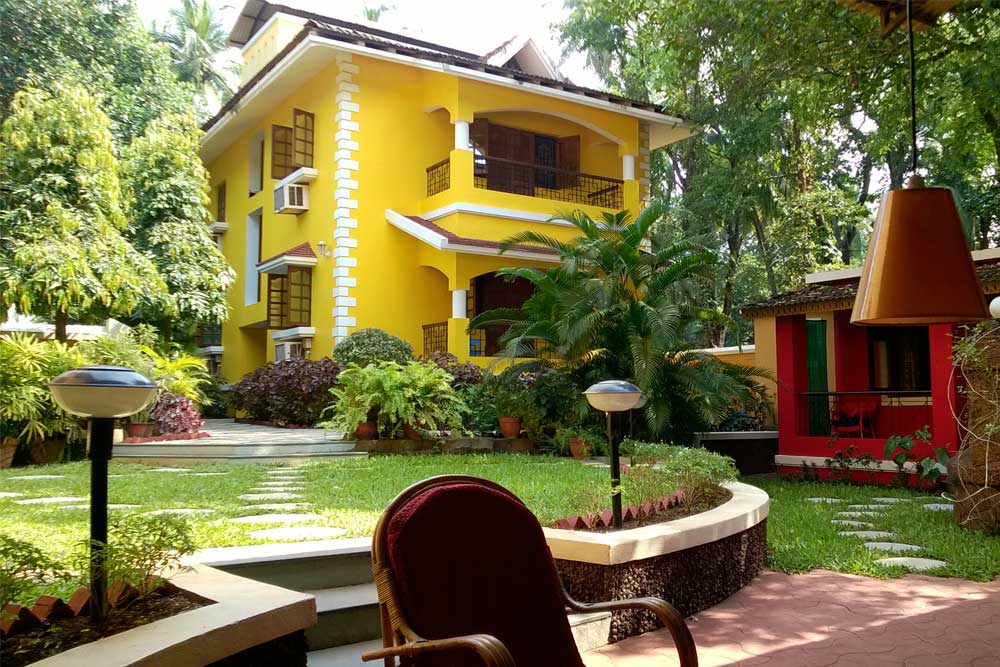 Bethany Inn is conveniently located just off the main Vagator Beach road on the axis from Mango Tree Restaurant heading towards Hill Top. It is secluded from the hustle and bustle of the main road and yet close to everything that matters. The property is nestled in tropical jungle, with a variety of fruit trees like mango, jackfruit and banana interspersed with exotic plants, shrubs and creepers. Also, not to forget the tall coconut trees that sway in the gentle Arabian breeze. It boasts of beautifully landscaped lawns and garden and has one of the highest open spaces to built-up areas compared to most other properties in the area. The buildings are aesthetically designed and painted in bright reds, yellows, oranges that complement the earthy browns. A beautiful feature within the property is a fully functional century-old stone well that is more than 45 ft. deep and has never run dry even in the hottest summer months.
 Why Guests Choose Bethany Inn 
Bethany Inn offers a wide range of room types with flexible sleeping configurations. All rooms have spacious attached balconies that afford beautiful views and face different directions, offering the inmates total privacy at all times. Every room has an attached EWC/bath and 24hr supply of hot water. The AC rooms have emergency power backup, wardrobes and electric kettles for tea/coffee. Hi-speed Wi-Fi is available in AC rooms and in common seating areas.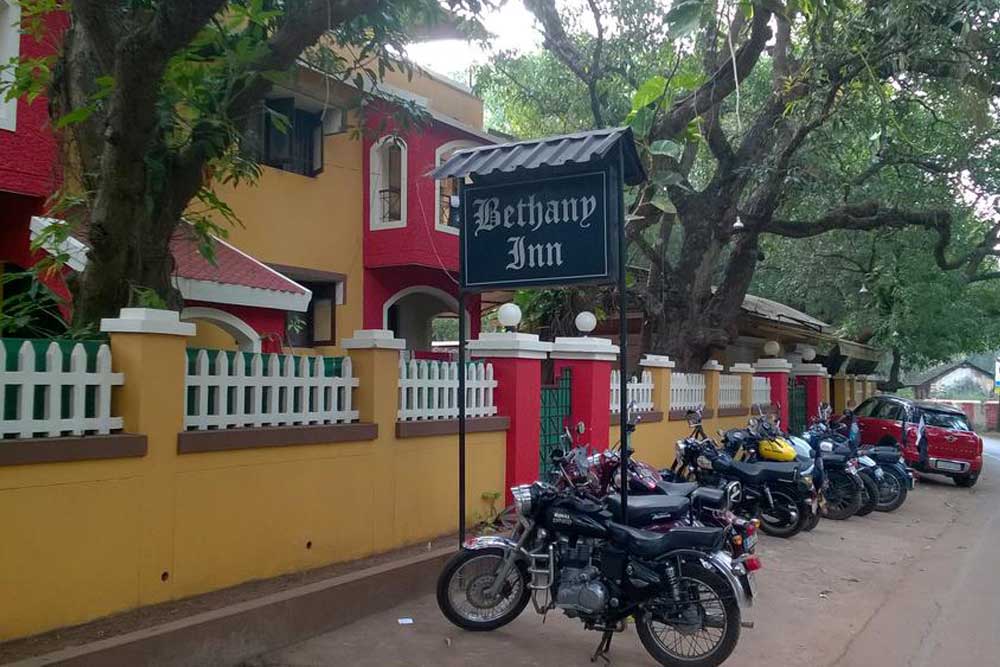 Facilities 
• Free Wi-Fi in AC rooms & public areas
• Daily Newspaper in seating area
• Board/Card Games available
• Free Outdoor Parking
• Bikes/Self-drive Cars on hire
• Emergency power back-up in AC rooms
• Currency exchange possible
• Mosquito net on all windows
• Airport / Railway station / City transfers
arranged at an extra cost
• Coffee/Tea kettle in AC rooms
• Ticketing/Tour Desk
• Sightseeing/Guided Tours arranged on request
• Luggage storage & Lockers available
• Free Toiletries & Towels provided
• Western Union/MoneyGram Transfer service
• Minibars in all rooms
• 24 hours hot water